Consultation team
Our consultation team comprises experienced consultation specialists mainly responsible for orientation in the initial outpatient visit, analysis of individual problems, and explanation of surgery categories so that the physician can acknowledge your primary requirements in advance, thus increasing the accuracy and efficiency of preoperative communication. Some team members have also undergone plastic surgeries and cosmetic treatments by Dr. Chuang, so they can place themselves in your position to help you analyze the problem, choose the appropriate management, and dissipate your doubts and agitation during your first visit for WiSH clinic from the empathetic perspective.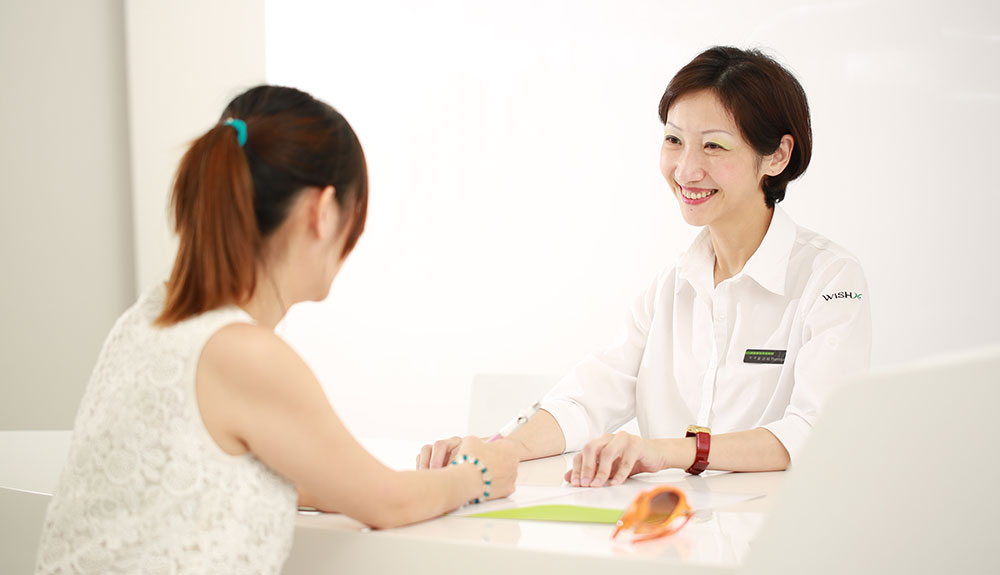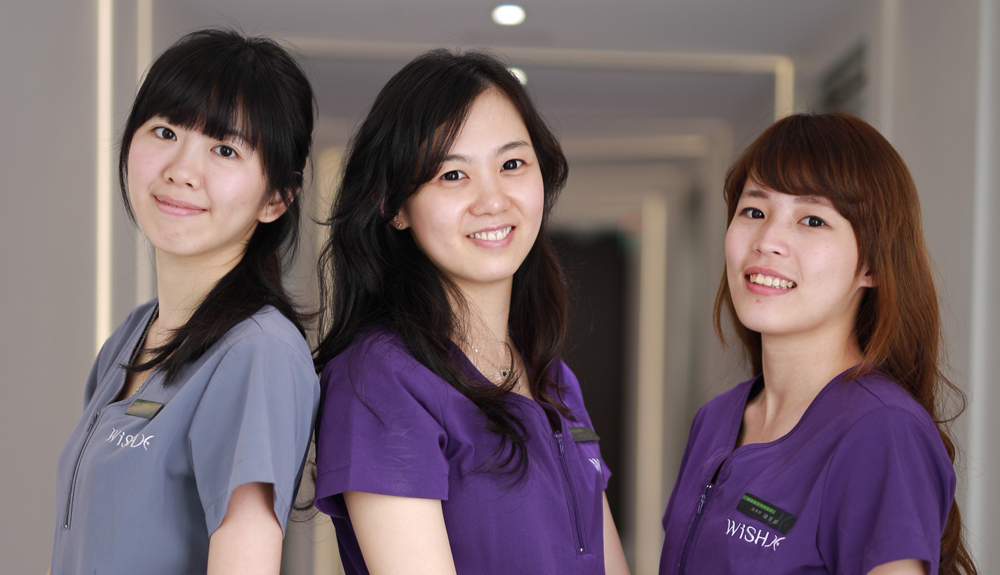 Surgical team
Surgical nurses are the most competent assistants to a surgeon and are indispensable for a successful surgery. Our operation room (OR) staff comprise excellent nurses selected from various teaching hospitals, and they have worked together with Dr. Chuang for years and cultivated a tacit understanding with each other; surgical nurses accurately fulfill the preparation and execution of various plastic surgeries. Besides assisting Dr. Chuang in surgery, they are responsible for the pre- and postoperative care of patients in the clinic. Regardless of preoperative health education, postoperative observations, or the requirements of patients' families, they provide intimate services with caution, affection, and patience to accompany patients till the completion of surgery, thus enabling them to dissipate their anxiety and confidently embrace their beauty transformation.
Anesthetist team
The safety of anesthesia, particularly general anesthesia, is critical for a successful surgery and should be administered by a professional anesthetist. WiSH Clinic has always attached great importance to surgical safety. We not only upgrade devices and monitoring systems for anesthesia in operating rooms to the highest standard to comply with anesthesia examinations and regulations formulated by the government but also employ Dr. Chen fill time to charge the anesthetist team. He has rich experience in providing anesthesia of any type to our patients, thus allowing Dr. Chuang to perform the operation without concerns. Moreover, we maintains a close relationship with the anesthesia team at Tri-Service General Hospital and other local hospitals to provide emergency transfer or referral at any time if necessary. This mature and complete protocol lets patients rest after undergoing the operation at WiSH clinic.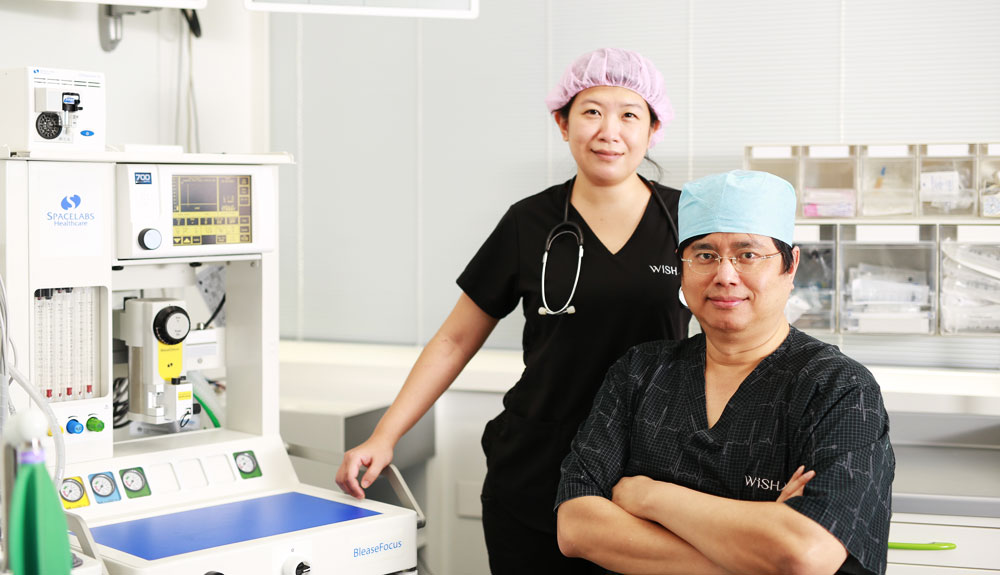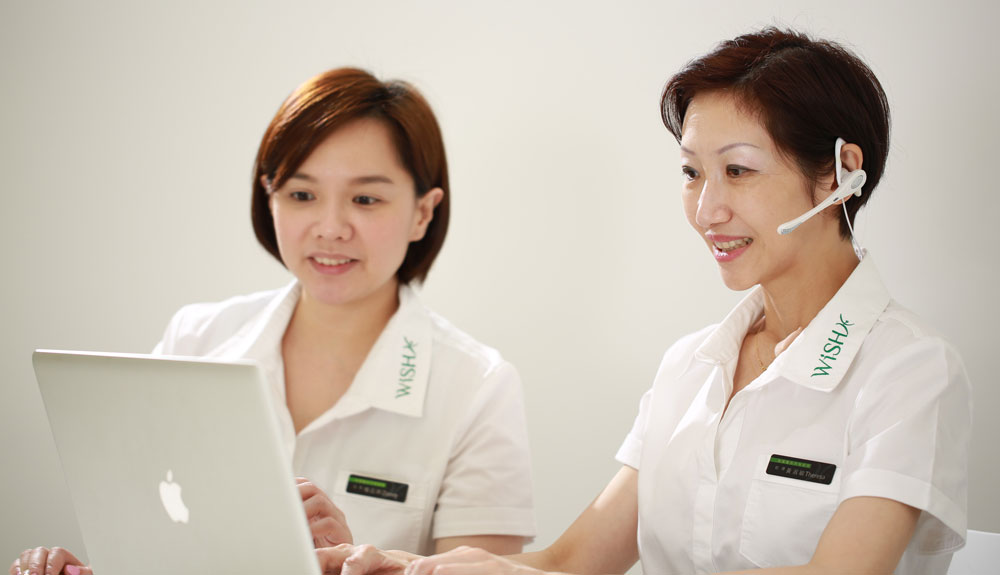 Postoperative care team
Good postoperative follow-up is the last requirement for a successful surgery, and it is the liability and commitment of WiSH Clinic to our patients. Therefore, Dr. Chuang emphasizes on the postoperative recovery of patients, and the average follow-up period lasts for 3–6 months. Apart from regular return visits, for surgeries that require long-term caring, such as breast augmentation, a special caregiver will be designated to be in charge of observing and recording the recovery of every patient, who will then provide feedback to any problem and schedule a visit at any time, to maximally obviate the negligence of postoperative care. If patients need an inquiry in case of emergency, we also have specialists available for 24 h to make free calls in order to relief your concerns as soon as possible.
Physical therapy team
Different from other plastic surgeries, breast augmentation usually necessitates long-term massage and care postoperatively to maintain the natural shape of breasts and sense of touch. To provide one-station services to patients undergoing breast plastic surgery and ensure surgical results, WiSH clinic establishes a physical therapy team comprising postoperative breast masseurs led by Dr. Chuang, who would be in charge of postoperative breast care, and by regular massaging and observation, instruct patients to acknowledge the right concept and knack of breast massage and gradually learn about doing self-massage by themselves, thus effectively reducing the incidence of various complications like capsular contracture. Such attention to details and experience are pivotal as to why we are able to specialize in breast augmentation and achieve successful rates higher than average levels.