Chia-Jung Chuang. MD
Board certificated plastic surgeon No.00370
Taiwan Society of Plastic Surgery member (TSPS)
Taiwan Society of Aesthetic Plastic Surgery member (TSAPS)
Born in Kaohsiung, south Taiwan, Dr. Chuang has the steadiness and amiableness of south Taiwanese and displays an outstanding gift for esthetics. Combined with his family cultivation of art and esthetics, Dr. Chuang won numerous awards in drawing competitions since his teenage years. He graduated from Kaohsiung Senior High School and had planned to initially pursue engineering or industrial design, but he enrolled in medicine at the National Defense Medical Center, thus starting his education in becoming a human sculptor.
Seven years of study in the medical school laid a solid foundation for his future practice. After graduation, he served in Tri-Service General Hospital as a resident physician in 1998.He enrolled in plastic surgery for further studies due to his extraordinary performance, thus putting his interest into clinical practice. Under the instruction and leadership of professors and teachers, Dr. Chuang rapidly gained a sharp understanding of esthetics and proportion and was acknowledged as having a conscientious working attitude during his service term. He was appointed as a chief resident in the Department of Surgery in 2004. Due to his outstanding achievement in clinical service, Dr. Chuang was finally promoted to the post of attending physician in the Department of Plastic Surgery after completing training for plastic surgery in 2005.
Like all Aquarians whose creative souls are always eager for action, the ordinary work in the hospital could not slake Dr. Chuang's passion to explore cosmetic surgeries. Thus, Dr. Chuang quit his job from Tri-Service General Hospital in 2006, went alone to Japan and Korea for self-study for half a year, and studied the latest and advanced techniques from top plastic physicians worldwide, which enriched his knowledge and expertise, consolidated a strong foundation for the opening of his own practice, WiSH Clinic in Taipei, and rapidly fostered a good reputation. Based on the successful start, Dr. Chuang advanced the clinic to a higher level in 2015 and never stopped his pace for improvement and perfection!
Dr. Chuang aspired to become a plastic surgeon with comprehensive skills. He is good at various surgeries such as breast plastic surgery, nose and eyes surgery, facial bone reduction, or body shape sculpting to meet the high expectations of patients and does not betray his steadfast personality in pursuing perfection. He always describes himself as a human body sculptor rather than a medical craftsman. Despite the challenges, this work brings him a sense of fulfillment. Looking into the future of this new clinic, Dr. Chuang would strive along with the whole team with more enthusiasm, devote his passion for esthetics to diverse surgeries, and harness his clinical experience to successfully transform every patient's expectation to postoperative joy and make this work full of more vigor and vitality!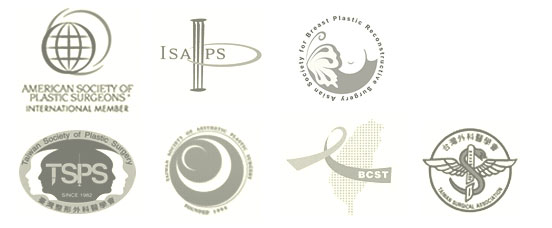 Qualification and Experience
Medicine, National Defense Medical Center (1989–1996)
Training as a resident physician at the Department of Surgery and Plastic Surgery, Tri-Service General Hospital (1998–2004)
Chief Resident at the Department of Surgery and Plastic Surgery, Tri-Service General Hospital (2004-2005)
Attending physician at the Department of Plastic Surgery, Tri-Service General Hospital (2005–2006)
Clinical lecturer at the Department of Medicine, Taiwan
Studied breast augmentation in Nagumo Clinic, Tokyo, Japan
Studied facelift surgery in Sapho Clinic, Tokyo, Japan
Studied skin rejuvenation treatment in Clinic Kioizaka, Tokyo, Japan
Studied liposuction and fat surgery in Daikanyama Clinic, Tokyo, Japan
Studied rhinoplasty in Shimmian Rhinoplasty Clinic, Seoul, Korea
Studied general plastic surgery in Well Clinic, Seoul, Korea
Studied bone reduction in Jelim Clinic, Seoul, Korea
Studied bone reduction in BK Clinic, Seoul, Korea
MENTOR World LLC Certified Surgeon
Taiwan Society of Plastic Surgery Certified Endoscopic and Mini-Lift Surgeon(2004)
Shimmian Rhinoplasty School Korea Completion of Education (2005)
American Society Of Aesthetic Lipodissolve Certified Surgeon for Lipodissolve Injection (2005)
Aquamid Denmark Long Lasting Volume Filler Certified Surgeon (2007)
Endotine U.S. Certified Surgeon (2008)
Nagumo School of Breast Augmentation Japan Completion of Education (2009)
Aquamid Denmark Long Lasting Volume Filler Honored Surgeon (2009)
Restylane Sweden Injectable Hyaluronic Acid Certified Surgeon(2009)
Sculptra® Aesthetic (injectable poly-L-lactic acid) Certified Doctor (2013)
Ultra Z Korea Lipolysis Certified Surgeon (2013)
Liposuction and Body Sculpture Surgery Korea Certified Surgeon (2014)
MENTOR World LLC CPF Series Teardrop Shaped Implant Certified Surgeon (2014)
MENTOR World LLC Asia Pacific Consultative Conference Board Surgeon (2015)
Beautifully Cognition (collaborative author)
ISBN: 978-986-83687-1-2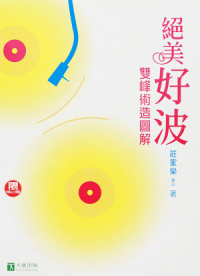 Breasts of Ultimate Beauty
ISBN: 978-986-83474-4-1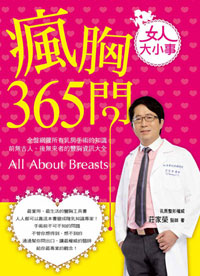 All About Breasts 365 Q&A
ISBN: 978-986-84090-9-5
Pictures Hand-Drawn by Dr. Chuang