As airline transport becomes more convenient and medical tourism gains momentum, internationalized plastic surgery service is becoming increasingly popular. Based on its advantages and capacities in comprehensive surgeries, WiSH Clinic has already expanded its client base to many other countries including America, Canada, China, Hong Kong, Macau, Singapore, Malaysia, Australia, and European countries and has gained a positive reputation worldwide. Along with the building of the new clinic and the introduction of high-end facilities, we expect that more overseas clients will come to WiSH Clinic to enjoy our professional surgeries and treatments, and take this good opportunity to know more about hospitable Taiwan.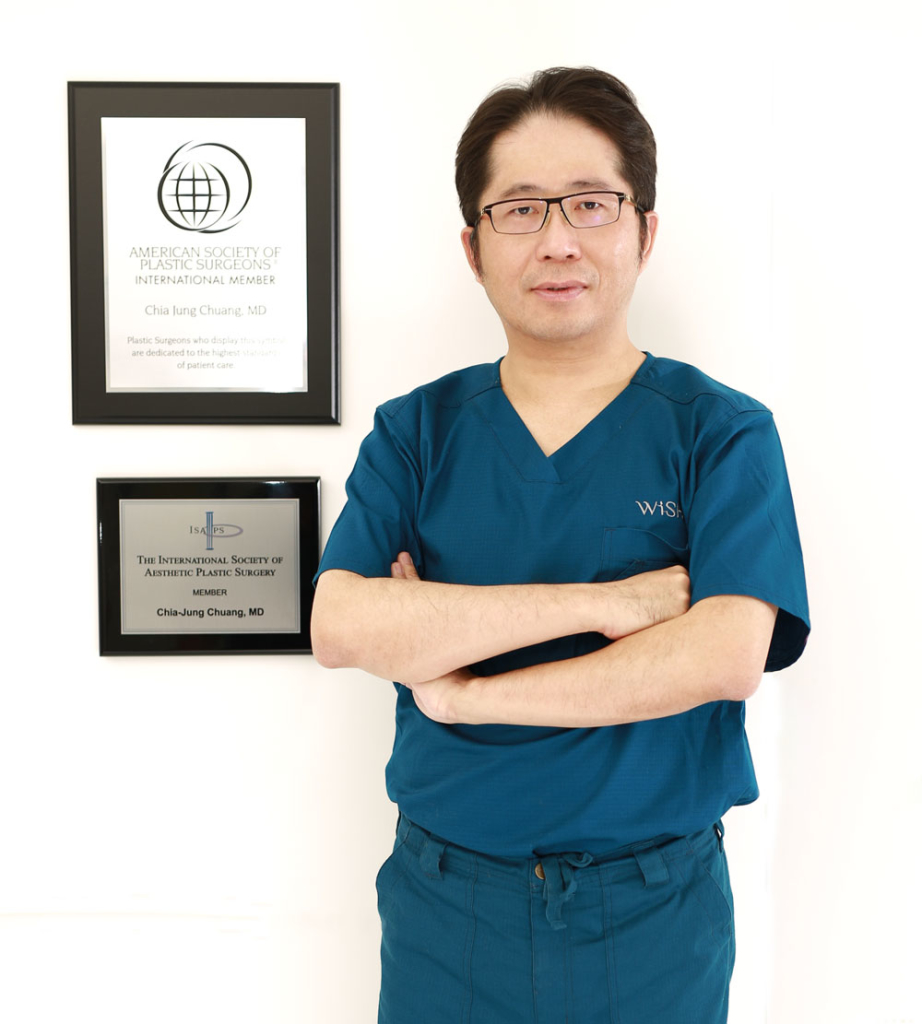 Board-certificated plastic surgeon
The director of WiSH Clinic, Dr. Chuang, graduated from a first-class teaching hospital at Taiwan and has over 10 years of experience in esthetic and plastic surgeries. He has obtained professional licenses in plastic and esthetic surgeries issued by the Taiwan government and health authorities and has also been granted membership and accreditation by many international plastic surgery associations and institutes. Dr. Chuang is fully dedicated to innovating surgeries, particularly breast augmentation, eyelid surgery, rhinoplasty, facial bone reduction, fat surgery, and body sculpting. Whether you are an oriental or a westerner, Dr. Chuang will make a customized appearance for you based on his exquisite and unique esthetic concepts. We also invited the anesthetist Dr. Chen Fa-chang to join our team and take charge of the Department of Anesthesia and Pain Control, thus providing the highest standard of medical care and safeguard for our patients. You can confer your expectations to those at WiSH Clinic, and we will spare no efforts in making your dream a reality.
International services
Since its establishment, we, at WiSH Clinic, have aspired to provide internationalized services. Dr. Chuang conducts online or face-to-face consultations in English, and our team members have good English competence too. We have staff adept in English to provide services through telephone consultations, outpatient reception, onsite consultation, or operations, thus avoiding any errors in communication due to language barriers and also making you feel at home. Moreover, we provide Chinese and English versions of surgery instructions and the informed consent form for foreign patients to allow you to fully understand all surgical contents and notes before the operation; if you have any questions, you can have real-time inquiries or ask for explanations. To help overseas patients having first-hand and correct information, our clinic also provides real-time services by a video or communication software for those planning to undergo major surgeries or for making an appointment for consultation, and our special representative will answer your questions face-to-face and communicate to you the advice and suggestions of the physician, ensuring that you are able to obtain the most accurate information even though you are unable to come to the clinic. In addition, for patients coming from Singapore and Hong Kong, Dr. Chuang may refer you to some familiar local physicians to take over the subsequent care and follow-up.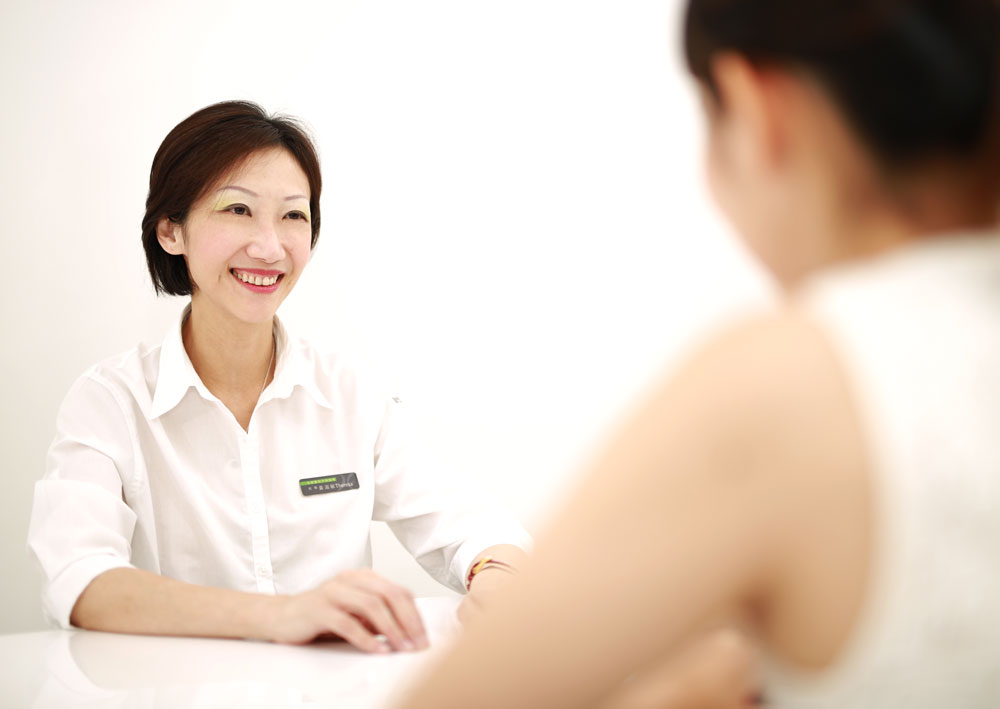 Reasonable price
Plastic surgery is considerably expensive; therefore, providing high-quality services at an affordable price is an objective we have been endeavoring to achieve. Compared with that in Japan, Korea, Hong Kong, or Singapore, plastic surgeries at our clinic are less expensive but high in quality and keep pace with the level of surgeries in European and American. In combination with the relatively cheap travel and accommodation costs, the trip to Taipei is quite worthwhile. It makes overseas patients attracted to our clinic as they enjoy the high-quality plastic surgeries without excessive tension. Moreover, to facilitate foreign clients to know about the costs in advance, we pioneered the creation of an online rapid cost estimation system to let you know surgery charges on our website, which can help you arrange your accommodation and itinerary to have a relaxed trip to Taipei.
Price Inquiry Hotline:+886 2 2776 9306
+886 2 2776 2360
Price Inquiry E-mail:[email protected]
Priority Choice For Chinese
Along with the rapid development and expansion of the Chinese economy, the economic capacity and influence of Chinese are gradually commanding a decisive position; in particular, in the arduous competition requiring a frequent interpersonal communication and relationship, having a distinctive and beautiful appearance is critical for a successful career. Therefore, creating a customized look of the eyes, nose, and face that is acceptable to oriental society is what Dr. Chuang is familiar with and adept at. Our staff are good in speaking in either Chinese or English, so whether you come from China, Hong Kong, Macau, or other worldwide regions, we can communicate without obstacles, thus preventing unsatisfactory results due to language barriers by seeking treatment in non-Chinese countries and avoiding uniform face appearances or even being cheated and defrauded. In case of the failure of surgery or results short of expectation, you have to be troubled by the high costs of revision or accountability of the aforementioned problem in other countries. We understand all your concerns and will provide complete aftersales services and complementary measures to make you feel relieved. If you are a Chinese people, you should choose WiSH Clinic at Taipei as we will offer you the most reassuring guarantee by our professional technique and zero errors in communication.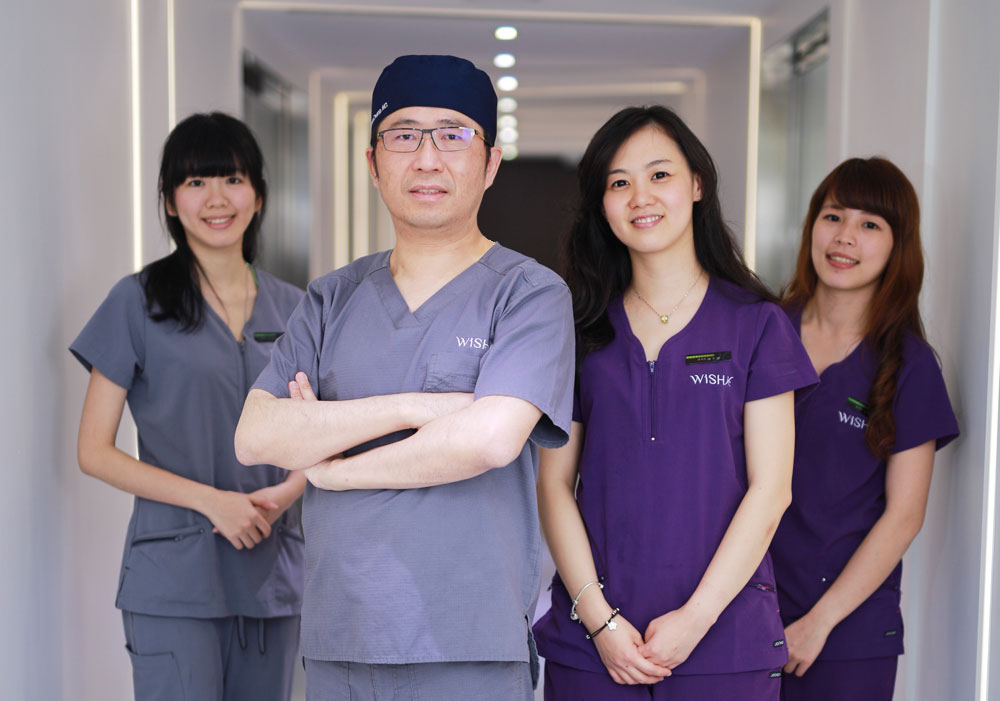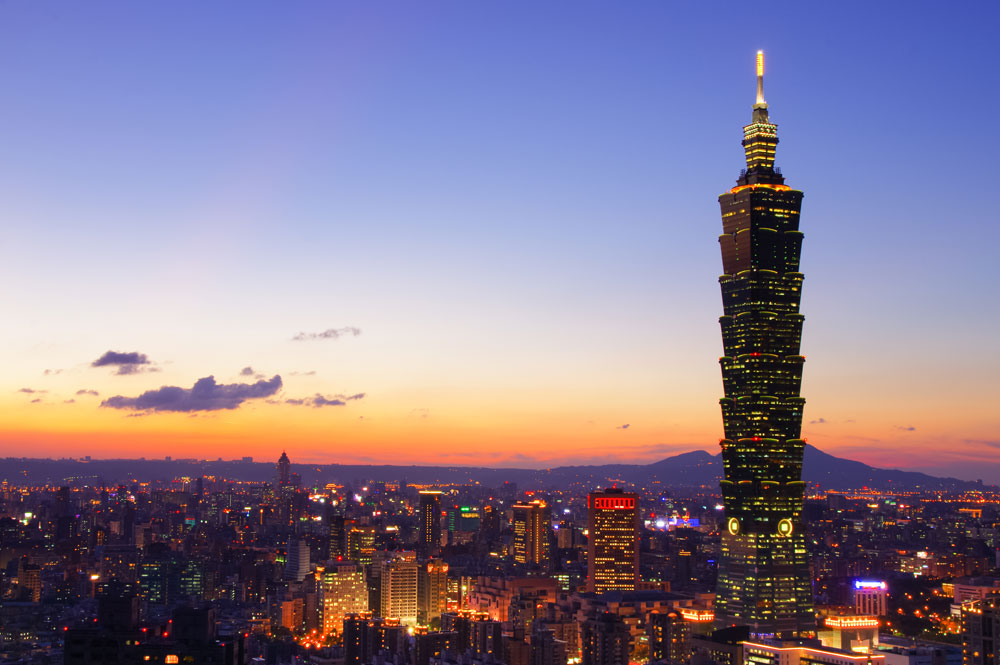 Why Taipei?
Taipei is the capital city of Taiwan, and its consumption level is relatively low in the Asian region. The Taipei Songshan International Airport and nearby Taoyuan International Airport (approximately a 40-min drive) link China, Northeast Asia, Southeast Asia, and many foreign countries. It is also quite convenient to transit in Taipei to go to North America or Europe, so it attracts enormous numbers of tourists from around the world every year. Local residents preserve the thousands of years of historical and cultural essences of China but also absorb modern Western concepts, which therefore create a diversified culture of passionate and creative Taiwanese. Moreover, many places in this city warrant you to hang around and relish, such as the National Museum Palace, which has enormous treasures; Taipei 101, renowned as the highest building in East Asia; Xinyi downtown area, famous for fashion and shopping; the small lanes full of exotic creations or delicacies and healthcare and relaxation; even the local night fairs; and suburb hot springs to refresh you physically and psychologically. If you want to travel to other places in Taiwan, it will only take 90 min by a high-speed train (HSV) to go from the north to the south of this island. Both ground and air transport are quite convenient. When you have opportunities to visit our clinic, please do not forget to bring your family or friends together to admire this charming city!
taipeitravel.net:http://www.taipeitravel.net/en/
Testimonials from foreign Clientetle
WISH aesthetic surgery clinic (https://wishclinic.com.tw/en/home) has been recognised with WhatClinic Patient Service Award 2019, an annual award based on patient service excellence ratings [...]
莊醫師 您好! *做完雙眼皮跟提眼肌手術已經快要滿9個月了(我們是2017的6月底手術)整體來說我覺得這個手術是很成功的:1.雙眼大小幾乎 [...]