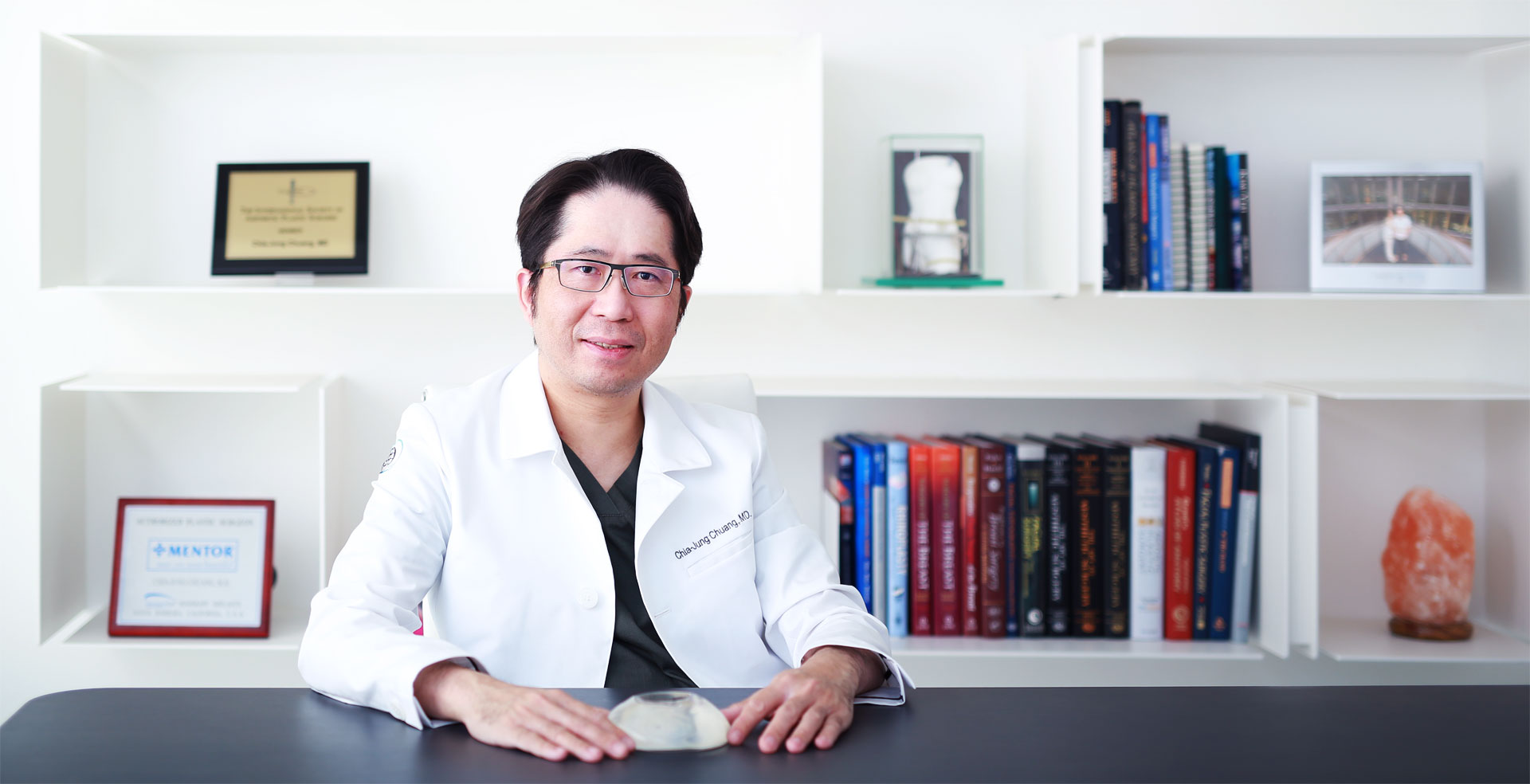 Dr. Chuang's Philosophy
The concept "understanding your wishes, we offer you supreme beauty" is the reason behind the name of WiSH aesthetic surgery clinic. It implies that physicians should not only possess abundant expertise and experience and adeptly and safely execute various plastic surgeries to fulfill patients' fundamental requirements but also have rich esthetic and artistic cultivation to materialize abstract concepts in concrete surgeries, thus meeting the high expectations of beauty-loving patients. This also constitutes the mission that Dr. Chuang and all his colleagues have been endeavoring to achieve. Being the largest project in esthetic medicine and all-encompassing in contents, plastic surgery conforms to the requirements of medical care, health, and safety. Therefore, letting patients enjoy the beautiful transformation and ultimate results without concerns and providing the highest quality medical service and environmental facilities will be an objective we persistently strive for.
Dr. Chuang has been emphasizing the surgical concept of "whole-person medical care and holistic body shaping" and has been evolving from the stereotype of traditional "organ plastic surgeries" to make patients feel well respected and treated. Therefore, all our colleagues will uphold the following concepts to serve our clients:
Empathy like our own
A plastic surgery clinic should not be an ice-cold can factory. Physicians are not surgery machines, and patients' requirements are not finished can products, so requirements for beauty must be treated in a humanized manner and listened to. Therefore, Dr. Chuang and our consultation specialists not only patiently hear your requirements but also offer professional and objective management suggestions with empathy. If necessary, we will help you decide the proper surgical plan or option based on your individual budgets to achieve expected objectives that you really wish for. At WiSH Clinic, you may drop your defenses and consider us to be your exclusive plastic surgery consultants and friends. You may put forward any well-considered requirement, and our team will build a beautiful dream for you with all our might.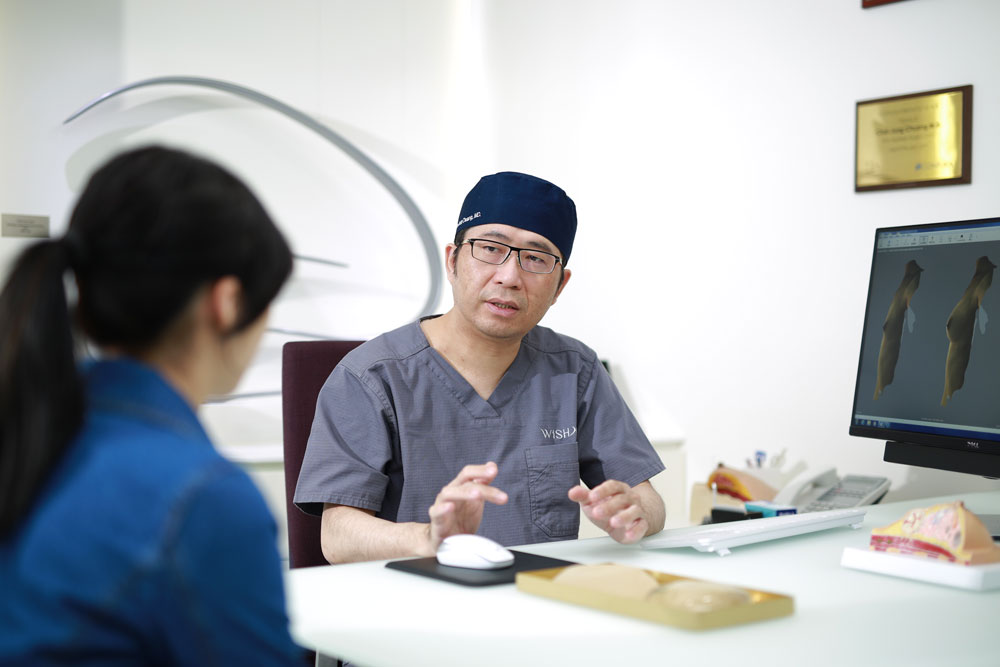 Holistic evaluation and surgery
Integral esthetics lies not in splicing different styles together but in accommodating the precise proportion. It would be better to choose the one-station holistic plastic surgery services at WiSH Clinic rather than run risks of bearing the conflicts of the esthetics of different physicians, thus undergoing different stages or repeated plastic surgery. Endowed with a unique esthetic concept, Dr. Chuang integrates the essence of comprehensive plastic surgeries in Japan and Korea and has accumulated rich clinical experience and surgical expertise to offer customized esthetic surgeries for patients from the head to the toe. This not only mitigates the esthetic conflicts rendered by multiple or repeat surgeries but also lowers the risk and probability of revision surgeries. At WiSH Clinic, regardless of the complexity of the surgery, Dr. Chuang would help evaluate your features such as the proportion of the facial sense organs (ears, eyes, lips, nose, and chin) to the face or that of the breasts to the body, rather than focusing on only single-site surgery. This is the main reason why you will feel confident in choosing our team to attain customized beauty.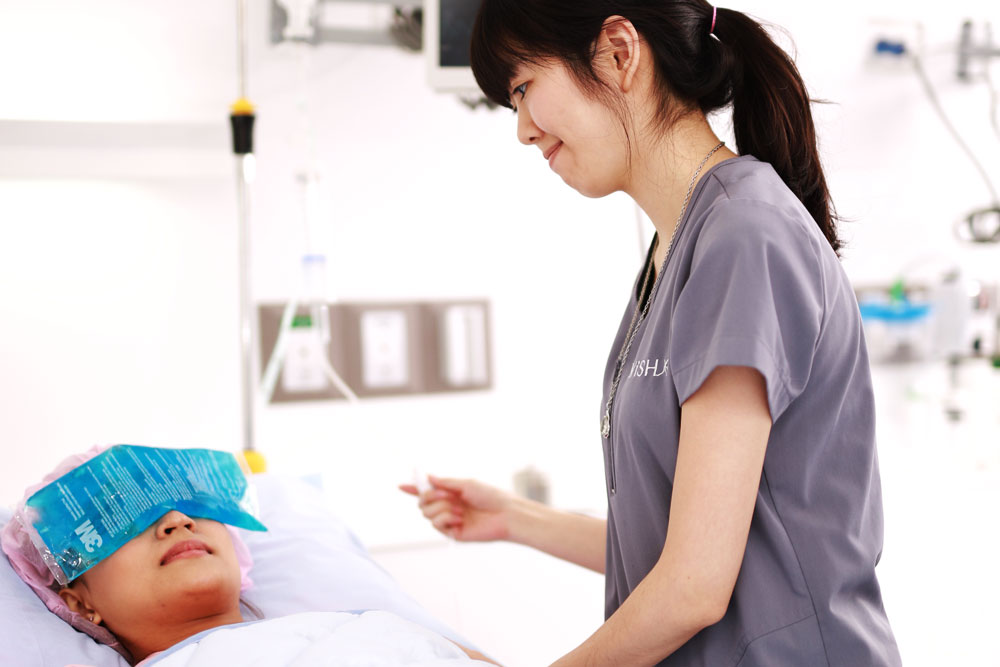 Patient-friendly medical care
Not free of risks, plastic surgery should not be peddled or promoted as an ordinary commodity but rather should follow individual requirements and conditions. Besides, various possible problems should be conscientiously discussed and informed to patients before surgery. Any pretentious guarantee or propaganda is strictly forbidden at WiSH Clinic. Under the rigorous instructions of Dr. Chuang, our consultation specialists are equipped with abundant knowledge and provide various suggestions in light of patient conditions and requirements to make your communication with Dr. Chuang more accurate and efficient. Moreover, our clinic has caregivers in special charge of postoperative follow-up. These caregivers can solve your doubts at any time and accompany you through the most anxious period of postoperative recovery to help you adapt to the result with an optimistic mind. Whenever you have any concern, you can call our special line and we will uphold our patience and attentiveness to always be your considerate partner in pursuing a beautiful life.
Guarantee of reassurance
The success of plastic surgery concerns not only validation from the objective perspective of the physician but also, more importantly, the acknowledgement of patients to postoperative results. Despite the fact that there are no unanimous criteria for the definition of beauty and that surgery has inherent unexpected risks, we are willing to hear different opinions and ideas from you and consider your criticism and instructions as our greatest motivation to drive us forward, which broadens our vision and expands our horizon. Therefore, WiSH Clinic not only provides a long-term postoperative follow-up system but also is fully confident of correcting various surgical problems. Even for the small minority of patients unsatisfied with their postoperative results, Dr. Chuang would consider your feedbacks and requirements and try his best to come up with a reasonable solution, finally making everyone's dream come true. We hope that our perfect postoperative service will make you present a satisfactory and confident smile, so that we also may feel fulfilled!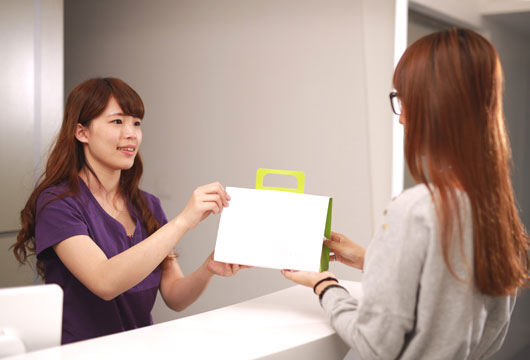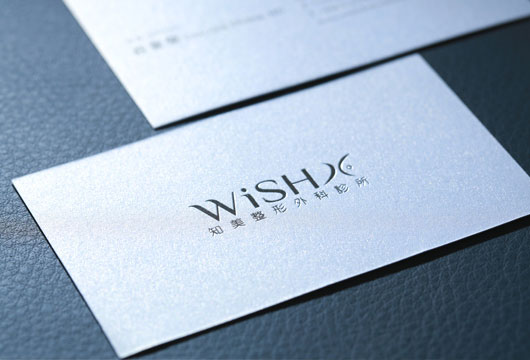 Lifetime service
"One surgery, lifetime service" is what Dr. Chuang has lived by, and this is also the concept that our team must abide by. Despite not being necessary for critical diseases, plastic surgery can medically sustain physical and mental balance and cannot be simply considered as a trading behavior of money-versus-goods, so the physician is liable to help patients consider the hard-earned results and enable them to enjoy the pleasure brought about by plastic surgery. This is also our responsibility at WiSH Clinic. We will always insist on the mission of "he who is our client for one day is our friend for the whole life." As long as you have undergone plastic surgery at our clinic, regardless of the surgical type and complexity, we will provide continuous follow-up visits or consultation and will be very pleased to hear you share your feelings and experience in pursuing beauty at different stages of life, thus becoming a good advisor and caregiver for your beauty exploration.